SERVICES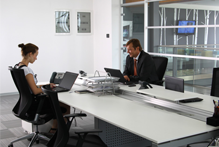 Various service activities we provide to our clients represent inseparable part of our business. Our business philosophy implies that we provide full service to our customers – through advices, complete and precise information and other kinds of support we improve their business results, efficiency and profitability.
PIN Computers distributes IT equipmet and consumer electronics to the clients, provides services and logistics support. Besides, our experts conduct continous clients'education aimed at introducing new market trends and products as well as trainings for their usage. Operating as a constant link between vendors and clients, we organise lectures and trainings conducted by foreign ad domestic lecturers who are top experts in specific fields.
Full support is one of the important parts of the services we provide. It implies wide range of operations – from producing and distributing marketing material to organising various on the spot sales events and sales skills trainings.
>We consider full transparency one of our key assets. Thus, our clients, at any time, have on line excess to detailed stock data, compared products'offer, new stock anouncements, coming up or in progress promotional actions. Using these advantages our clients can plan in advance and also accomplish considerable discounts and other shopping conviniences.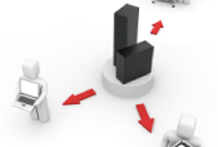 We pay esceptional attention to distribution as it is our core business. We keep developing and improving the business process year by year.

Our distribution covers all market and sales channels. Tradiotional ones – specialised IT equipment stores and other technical equipment stores of various capacities, system integrators – solution partners, as well as big retail partners – big shopping chains stores, chains stores of various commodities and big specialised technical eqipment stores.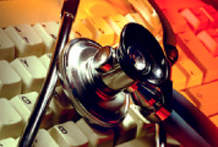 Maintanace of the equipment is one of the services that PIN Computers provides to its clients since the beginning.

Being important organizational part of our company Service employes experienced and reliable servicemen capable of dealing and solving our clients'problems. It is important to point out that we have service centers in several cities in Serbia, thus excelerating business process and efficiency.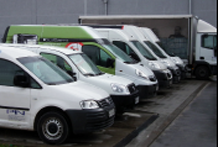 Quality logistics support throughout the business process is often considered as a turning point between sucsesfull and only partly sucsessfull companies. Being aware of the fact, since the foundation of the company,we have been striving to obtain the best and the most efficient logistics support for the time being, constantly developing, adjusting and improving it.

PIN Computers owns several storage spaces throughout Serbia, sizing over 2000 square meters in total.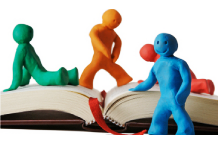 Term education, for us in PIN Computers, comprises of two segments. The first one consists of periodical education and trainings for our employees and the second one is constant communication, presentation and education organized by PIN Computers for our business partners.

As IT equipment and consumer electronics' market is highly dynamic and it requires various expert's knowledge it is inevitable to conduct their continuous education and expert's improvement. Thus, PIN Computer's employees are regularly sent to professional conventions in Serbia and abroad. We pay special attention to professional education of our employees and business partners.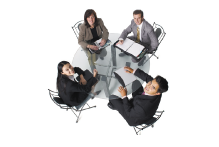 Partner's relationships with our clients inevitably imply intensive cooperation in sales process as well.

It refers to tight collaboration in the area of market segmentation and often mutually calculated recommended final prize. Sometimes this approach implies crediting business partners.

Apart from that, we join our efforts in sales promotion process. Commonly, those are direct sales campaigns, but other means of support are also included (financial, logistics…).